I believe that I'm correct in saying that I've spoken to Steve McRae only twice before, on two different podcast episodes. I don't think this means that I know him especially well, but I was impressed by Steve on those occasions when we have interacted. I noticed recently that he had been vocal on the issue of adolescent gender dysphoria.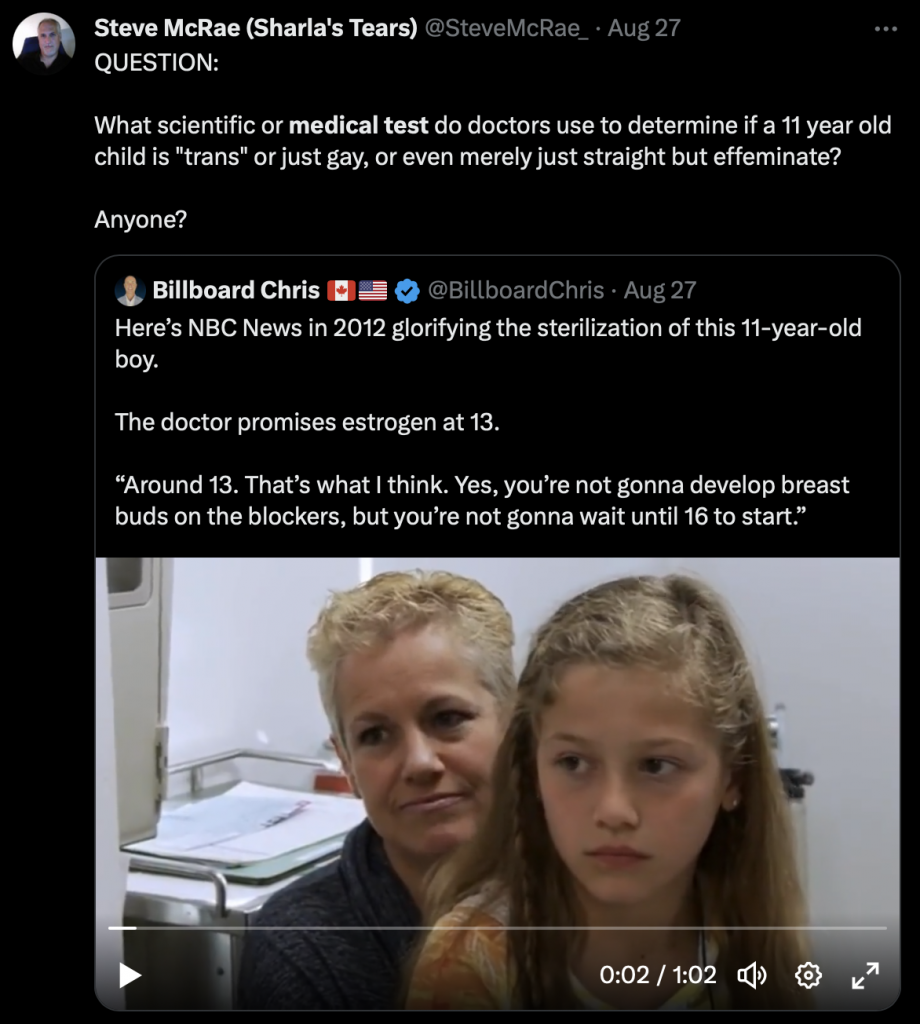 The circumstances that Steve commented on involved an 11 year-old being given puberty blockers and being promised cross-sex hormones upon turning 13 years old. The premise of Steve's question about these details, was that many adolescent boys suffering gender dysphoria find that the condition desists over time. In fact the conclusions of the study with the largest sample, were that gender dysphoria desisted in 87% of cases, and in 63% of cases the boys turned out to be normal gay or bisexual men. This is a very relevant point because a perfectly healthy gay man who had experienced gender dysphoria as an adolescent, did not need to be prescribed puberty blockers and cross-sex hormones. Given that these drugs can have very consequential implications, they should not be prescribed lightly.
In this context, it seems perfectly reasonable to ask how we can distinguish those adolescents suffering from gender dysphoria who might benefit from consequential pharmaceutical interventions, from those who are better off without the drugs. Steve's rhetorical question implied that there is no settled medical science in this area, and there appears to be much evidence for his contention. A retrospective audit of the Gender Identity Development Service (GIDS) in the UK, found that the majority of patients with gender dysphoria did not go on to transition, and that they couldn't predict which patients would and which would not. Moreover, an independent review of that service by Dr Hilary Cass advised that the following change should be implemented in the UK: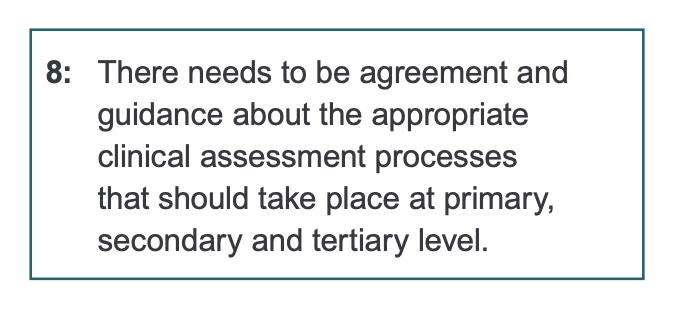 The question that Steve referred to seems to be an open issue within medical science. The interests of adolescents suffering from gender dysphoria would appear to be well-served by more research to help determine which 11 year-olds will benefit from puberty blockers and cross-sex hormones, and which will not. I was amazed then to see the response to Steve's question.
It's not as if the Cass Report made the UK an outlier on this issue. Many countries around Europe have changed policy over recent years, in order to implement a more cautious approach to prescribing these drugs. In several countries puberty blockers can now only be given as part of formal clinical research projects, aimed at finding out more about who will really benefit from them. Indeed, following the Cass Report the UK also decided to close down the GIDS clinics that were prescribing these drugs, and restrict availability to clinical research projects only.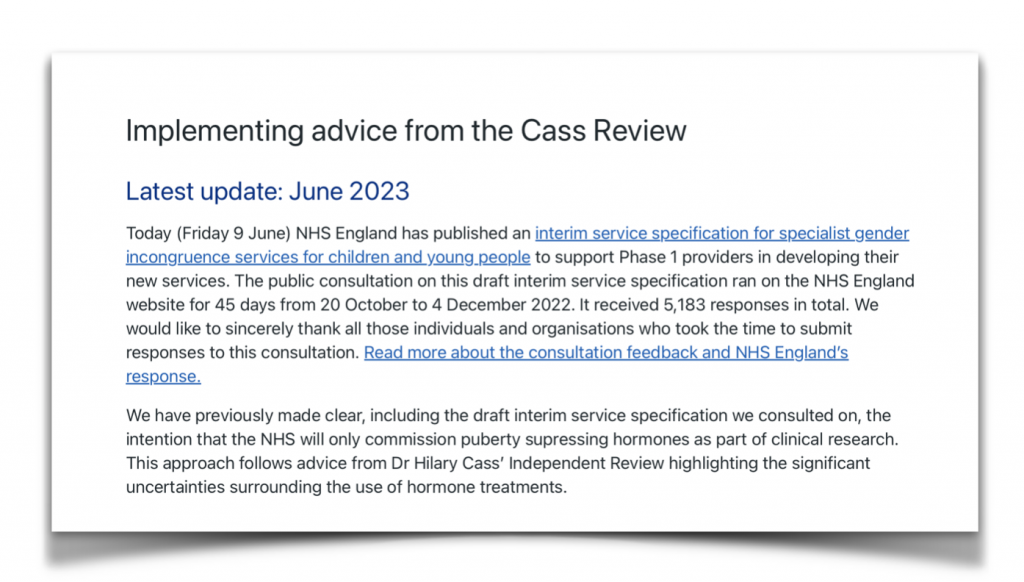 Pointing to the uncertainties around which adolescents will benefit from very consequential drug treatments and which will not, is not bigotry. The best interests of those suffering from gender dysphoria require us to recognise where medical science can give us high levels of certainty, and where more research is required.
---